Discover Kilian perfumes history
"A Perfume must be at first great story, long before being a beautiful olfactory harmony"
The Fresh - Iconics of the range
Moonlight in Heaven Perfume
Kilian Hennessy created a perfume inspired by his honeymoon. During one of his tropical getaways in Thailand, he discovered a local specialty, sticky mango rice pudding. The velvety and starchy texture of the rice, drizzled with aromatic coconut milk, contrasts with the freshness and silky texture of the refreshing mango. Kilian Hennessy indulged in this tropical dessert during his stay in Thailand and when he returned to Paris, he decided to repeat the same experience with a new fragrance. The box is inspired by Belle Epoque jewelry and materials (mother-of-pearl and enamel) in vogue in the 1920s.
Vodka on the Rocks Perfume
"After a Hennessy XO on the rocks, a vodka Belvedere on the rocks is my beverage of choice, one of my guilty pleasures! What started out as a challenge at first - inventing the flavor of vodka - became even more exciting when I moved the creation to the sensation of a vodka chilled by ice. Aldehydes in combination with cold spices (coriander/cardamom) and oak moss gave shape to my vision." Kilian Hennessy
The Narcotics - Iconics of the range
Good girl gone Bad by Kilian Perfume
Good girl gone bad by Kilian was created as an olfactory metaphor for original sin. Of course, Good girl gone Bad by Kilian is a metaphor for Eve, the good girl, created by God, who goes bad by tasting the forbidden fruit. Kilian Hennessy mentions that one of his earliest olfactory memories is of his mother wearing tuberose, so he associates it with femininity and glamour. In a way, all the important women in his life, including his wife, love tuberose, and here it is masterfully used in a whirlwind of absolute flowers (from orange blossom to osmanthus, from rose to jasmine and narcissus) wrapped in a cocoon of white musks.
Love don't be shy Perfume
"Love, don't be shy was the first perfume created under KILIAN. Kilian Hennessy's goal was to create a gourmand fragrance that would be unlike any other gourmand fragrance on the market. So he had to get away from the famous gourmand note of ethyl maltol associated with patchouli." It's the true expression of the feeling of love you get every time you feel the skin of your loved one, you want to take a bite out of them. Both sexy and delicious, it's a real treat for consenting adults.
Woman in Gold Perfume
"Woman in Gold is a tribute to my favourite artist, Gustav Klimt, and one of his most iconic paintings, the portrait of Adele Bloch-Bauer. The painting is a golden symphony with well-known erotic symbols (triangles, eyes, eggs). My goal was to use only gold (bergamot, yellow roses, tonka bean), black (patchouli, vanilla) and raw materials to create a truly unique and different symphony of fragrance for a golden woman. If you could have liquid gold all over naked flesh, this is what it would smell like." Kilian Hennessy
The Cellars - Iconics of the range
Straight to Heaven, white cristal Perfume
"When my grandfather used to take me to the Hennessy cellars, there was always that unique scent of oak barrels soaked in Cognac. He would ask me to look at the ceiling of the smoky cellars and explain to me that it was caused by the evaporation of the alcohol in the barrels? He said, "It's called the angels' share". The creation of Straight to Heaven, white cristal is directly inspired by this olfactory memory. It's a unique combination of rum, nutmeg, patchouli, cedarwood, vanilla. I've never seen a fragrance act as an aphrodisiac like Straight to Heaven, white cristal acts on people. All my male friends call it "the sex magnet"!" Kilian Hennessy
Black Phantom - 'MEMENTO MORI' Perfume
Kilian Hennessy explores a unique, surreal and supremely sophisticated new gourmand woody scent. "One of my favorite books (and musicals) is The Ghost of the Opera. The book belongs to a category, which critics at the time called "Gothic Horror," encompassing such works as Le Portrait de Dorian Grey or Dracula. As you probably know, I even named my son Dorian, because of that. That tells you how much I love this period. Coming back to what I like about the ghost character is that he is dark and dangerous and therefore represents forbidden love. To express this feeling of darkness and danger, I created a coffee (and now you know how I like it... dark as hell!) filled with cyanide (bitter almond) and rum...
Intoxicated Perfume
An interpretation of the famous Turkish coffee, Intoxicated is more addictive than any stimulating substance, its Turkish coffee trail generates an insatiable thirst. It is laced with green cardamom both in oil and absolute, as well as spicy cinnamon and hallucinogenic nutmeg.
The Smokes - Iconics of the range
Back to Black, aprhodisiac Perfume
A tobacco aroma with sweet honey tones. A pure aphrodisiac. The freshness of bergamot contrasts with the warmth of spices - nutmeg, cardamom and coriander - creates an elegant yet unusual opening. The heart is composed of honey from Laos, olibanum from Somalia and rich and sensual woods - Atlas cedar and vetyver from Haiti. A few notes of oak moss and patchouli coat this woody inlay. This 'tobacco' composition is further enhanced by powerful amber notes - cistus labdanum from Spain - reinforced by a sweet powdery vanilla accord - Bourbon Island vanilla and bitter almond - that give the fragrance its power and tenacity.
Dark Lord - 'EX TENEBRIS LUX' Perfume
With Dark Lord- 'EX TENEBRIS LUX', Kilian Hennessy wanted to create a modern interpretation of the classic vetiver. Kilian Hennessy's grandfather wore Dior's Eau Sauvage. In fact, he used to apply it to his wet hair and comb it through. At the family castle in France, Kilian and his grandfather were the first to wake up and spend the morning at the salon. The smell of vetiver mixed with the smell of his grandfather's smoked tobacco pipe is one of Kilian Hennessy's earliest olfactory memories. As an adult, Kilian Hennessy wore Guerlain's vetiver. The Dark Lord - 'EX TENEBRIS LUX' seduces in seconds with its elegant, long-lasting leather and strong vetiver chords, its jasmine soaked in rum and its dandy bergamot and pepper starter. From darkness to light. The Dark Lord - 'EX TENEBRIS LUX' is a gentleman of the night.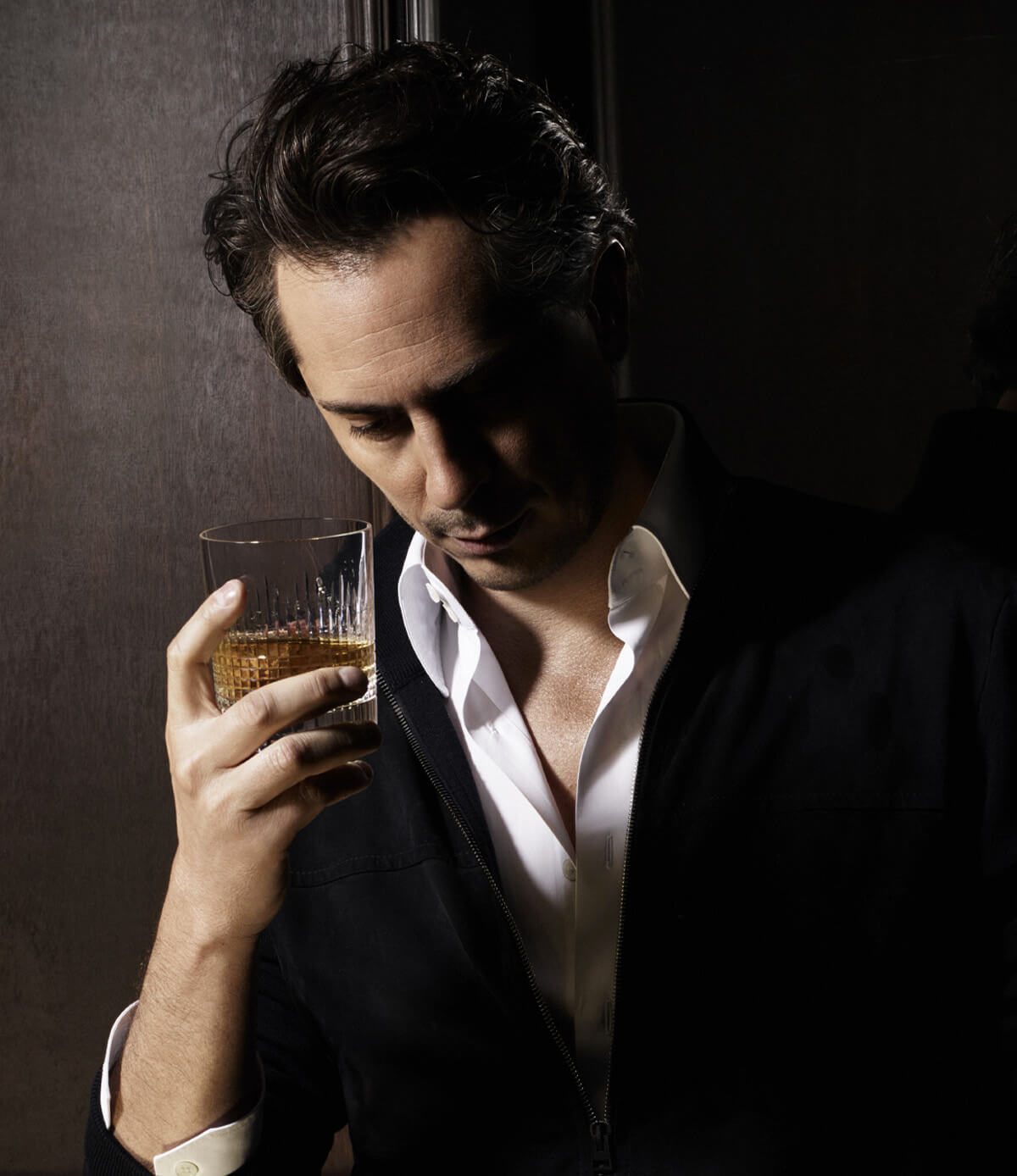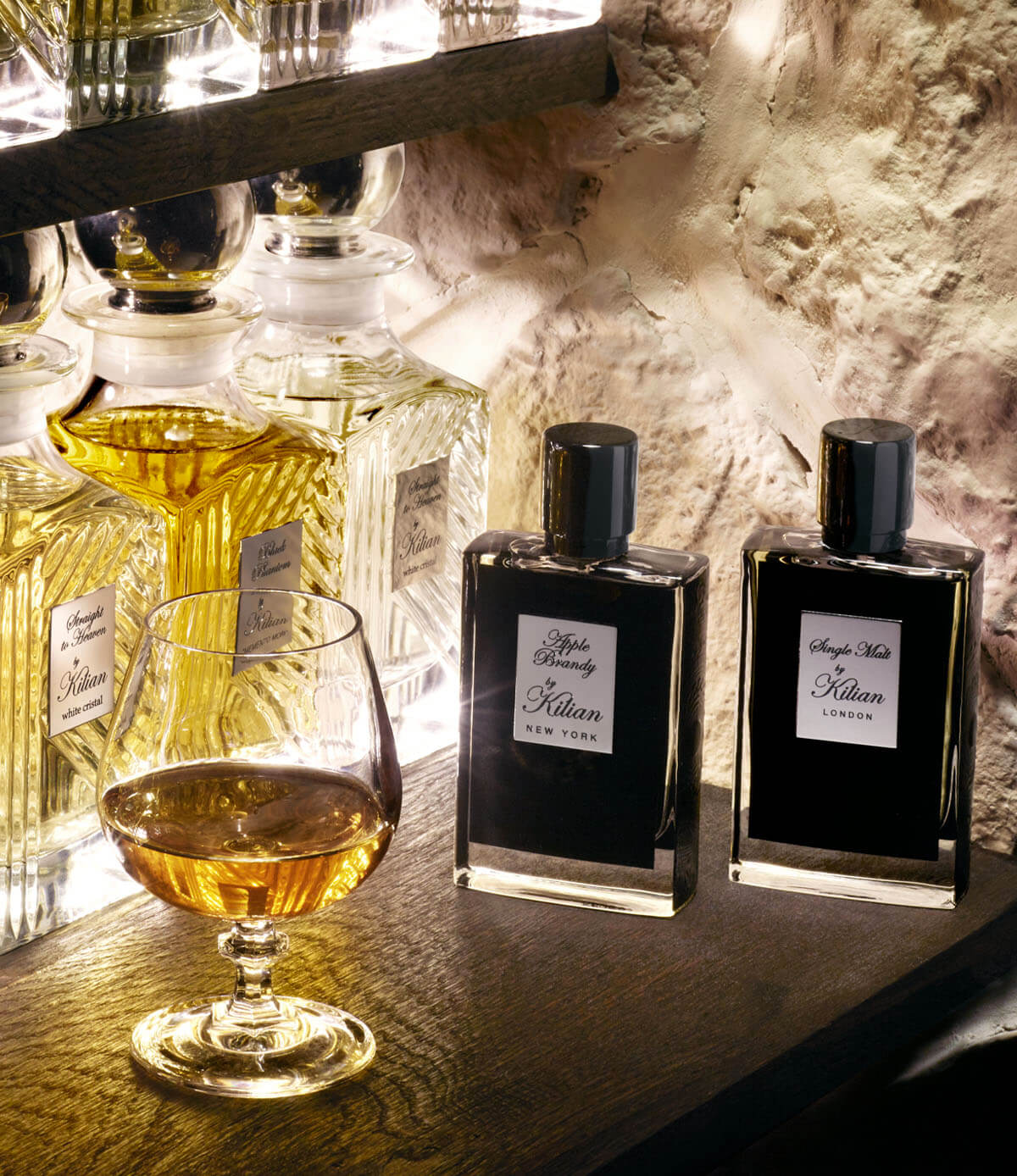 Kilian Hennessy's Personal Heritage